Ing. Vladimír Kváča, Ph.D.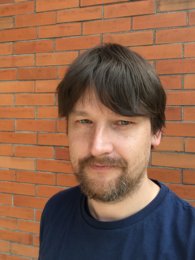 Vladimir is has over 14 years of experience with evaluations of European Fund's programmes and projects, first as a civil servant and later as an independent evaluator and consultant. He worked as a Head of European Social Fund Evaluation team at the Ministry of Labour and Social Affairs, Czech Republic, later as the Director General responsible for ESF and ERDF at the same ministry and finally as the Director of Partnership Agreement, Evaluation and Strategy department at the Ministry of Regional Development (National Coordination Authority for EU Funds) with responsibility for the policy content of EU funded policies at the Partnership agreement level and evaluation of all ESIF programmes in the Czech Republic. Since 2016, he is freelance evaluator and consultant practicing evaluations and change-management, inspired by Human Learning Systems. Often is involved in projects in the area of penitenciary and post-penitenciary care but is open to broadening the horizons.
Vladimir is occasionally lecturing at the Faculty of Social Sciences, Charles University or for European Institute of Public Administration. In 2018 he served as the president of the Czech Evaluation Society. His strong asset is my ability to combine practical experience of working at almost all levels of funds management with strong theoretical knowledge gained by academic career of university teacher and researcher.