doc. Ing. Ondřej Dvouletý Ph.D., MSc.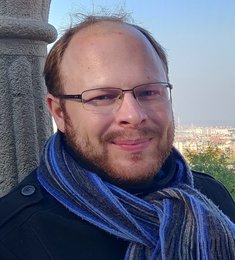 Ondřej Dvouletý is Associate Professor at the Department of Entrepreneurship, Prague University of Economics and Business. Ondřej´s research is dedicated to the investigation of entrepreneurial activity, effects of public entrepreneurship and self-employment policies, heterogeneity of self-employed persons and entrepreneurial economics.
He is involved in various international projects, and he also actively contributes to the development of the academic community. Ondřej is a member of the editorial advisory boards of several journals, and he is also active in other professional organisations. He is a member of the Committee for socioeconomic development that is a part of the Czech Government Council for Sustainable Development. He also closely cooperates with the Evaluation Unit of the Czech Ministry of Regional Development as an expert for statistics econometrics, data analytics and economics.
More information is available at: https://kpo.vse.cz/english/about-us/department/staff/