Mgr. Petra Antošová, Dis.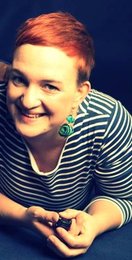 Independent consultant, lecturer, facilitator, and evaluator with a focus on effective operation of non-profit projects, programs and organisations in area of development cooperation, human rights, education and social services. Apart from the evaluation, she is experienced in project coordination and designing as well as in providing methodological support during development of various educational papers and tools.
She is a social work and civic sector studies graduate. In frame of her PhD. studies on Faculty of humanities, she specializes on applied anthropology. She´s been working with many Czech based as well as international NGOs. She is a lecturer of project management and strategic planning. Her evaluation designs are embedded in participative and qualitative methods.
She is a member of international association for evaluation IDEAS. Further information in Czech language: www.petra-antosova.cz and her profile on LinkedIn.